Class of Heroes 2G limited physical edition pre-sale opened
You've got 30 days before you can only get it digitally.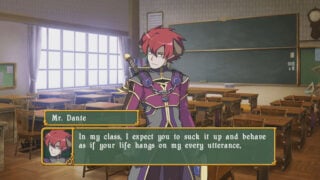 We're a little late on this, but—pre-sale for the physical release limited edition of Class of Heroes 2G is now available on Gaijinworks' official website.
The PlayStation 3 game will cost $49.99 plus $4 shipping and handling to U.S. audiences. Canadian and international shipping will cost a bit more.
The physical version will feature a full color disc label, two-sided box insert, manual, and serial numbered hologram on the package.
Pre-sale will remain open for one month, and Gaijinworks will make enough physical copies to fill the orders received. After that, physical copies will no longer be made, but the game can still be purchased digitally via PlayStation Network.
Find out more and pre-order here.