Bloodborne has character customization, online support
Hunters emerge after a sickness turns people into beasts.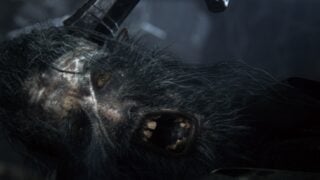 Famitsu this week has a cover story on SCE Japan Studio and FromSoftware's Bloodborne, announced last night for PlayStation 4.
First off, Bloodborne is due out in Japan in spring 2015.
The game's story revolves around a sickness that turns people into beasts, which results in the existence of beast hunters. The hero starts off visiting the old capital, the atmosphere of which is based on the 19th century Victorian era, while he is "sick."
Development began immediately after finishing the 'Artoria of the Abyss' downloadable content for the original Dark Souls, when SCE Japan approached FromSoftware about making a game for new hardware.
The game's world view and story are completely new. The atmosphere and world are said to be taking full advantage of PlayStation 4's power.
Bloodborne's keywords are "Beast" and "Blood." In battle, players will use melee weapons and guns. Combat is said to be not just action-oriented, but strategy-oriented, as well. Its combat is described as "the feeling of fighting to death."
Some sort of online element will also be supported, but other than that its theme is "joint exploration," details have not been revealed.
The game is aiming for 1080p resolution at 30 frames per second when it launches. There won't be a map display, for whatever reason, and players will be able to customize their characters.
If you missed the debut trailer and screenshots, catch them here.
Thanks, [email protected].