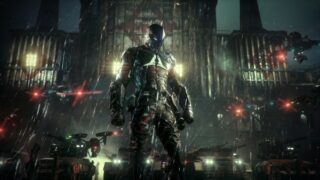 Batman: Arkham Knight will miss its planned October 2014 release, Warner Bros. announced. The PlayStation 4, Xbox One, and PC title will now launch in 2015.
But not all of today's news is bad news. Warner Bros. released a new trailer alongside the delay announcement, revealing the Batmobile's battle mode.
Watch the video below. View some new screenshots at the gallery.