Aonuma on Zelda Wii U trailer: 'No one said that was Link'
That might not have been Link in the trailer.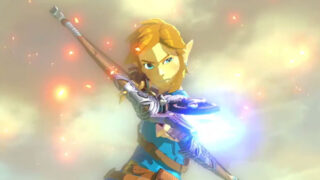 Nintendo's first look at its new Legend of Zelda game for Wii U earlier showed what appeared to be Link riding and leaping off his horse before proceeding to do bow-based battle. But some might say he looked a bit different.
Link wasn't wearing his signature green hat. His hair may have appeared a bit longer. And some even theorized that it wasn't a young man at all.
When VentureBeat pressed series producer Eiji Aonuma on the subject, he said, "No one explicitly said that that was Link."
Very mysterious.
The Legend of Zelda is due out for Wii U in 2015.