Sword Art Online: Hollow Fragment coming to Europe in July
Like North America, the European version will be digital-only.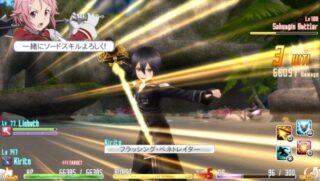 Bandai Namco has confirmed it will release Sword Art Online: Hollow Fragment in Europe and Australia this July.
The game was confirmed for a summer release in North America late last month.
Like the North American version, the European and Australian versions of the game will be a digital-only release.
"Adding such a strong license to our portfolio in Europe and Australia is an honour for us. Fans were looking forward to enjoy this game, we listened to them." said Bandai Namco Europe vice president of IP strategy Herve Hoerdt said.
"Our close collaboration with Sony allows us to release more and more niche games; Sword Art Online: Hollow Fragment is the result of this successful partnership!"