Hyperdimension Neptunia Re;Birth 1 to launch at retail and digital in North America, digital-only in Europe
41 English screenshots from upcoming PS Vita remake.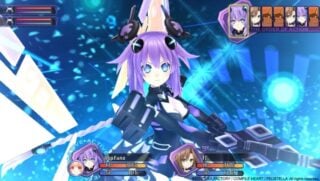 Hyperdimension Npetunia Re;Birth 1 will be available in both physical and digital forms when it launches in North America in the late summer, Idea Factory announced. In Europe, the game will be available only in digital form.
Additionally, the company released a slew of English screenshots and launched the game's official website.
View the screenshots at the gallery.