Fable Legends playable at E3
Xbox One RPG to have "huge presence" at show.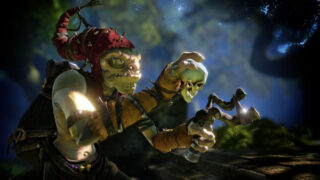 Fable Legends will be playable at E3 next month, Lionhead Studios confirmed.
"We're super busy at the studio gearing up for E3," studio head John Needham said at a UK press event today. "We're going to have a huge presence there. You can come to our booth and play."
The four-player co-op Fable will feature a heavy online component. Its initial launch is described as "season one" of the game, with plans to evolve the title over five to ten years.
According to Needham, it's shaping up to be "one of the most beautiful games on the platform."
Thanks, CVG.