Sword Art Online: Hollow Fragment July update includes increased level cap, 30 hours of additional play time
New quest, areas, bosses, weapons, and more.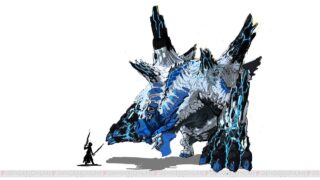 Bandai Namco are planning a major Sword Art Online: Hollow Fragment update set to launch in Japan this July.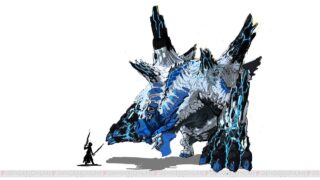 The PS Vita action RPG launched last Thursday, April 24 in Japan and is planned for release in North America via PlayStation Network this summer.
The July update, which will presumably come with or be later added to the English version, will include:
Level cap increase from 200 to 250.
A Grand Quest that will help players understand the "Secret Mystery."
With the addition of the Grand Quest, the control ward provision field and new areas "Snowy Mountains" and "Volcano" will be open for exploration. A new dungeon is also being added.
Players will be able to enjoy a date with Sachi at the "Garden" (also a new area).
Added events featuring new CG.
New weapon models.
A powerful new boss monster (pictured above).
Argo can battle with players as a partner character.
Faster item use speed.
Difficulty and various system adjustments.
New costume for Philia.
The update is said to add 30 hours of new content. Users can also share what kind of new content they want via a survey on the game's official site. You'll need to have purchased the game and have an access key to participate, however.
Here's a look at the new Garden area and Philia's new costume:
Additionally, Bandai Namco announced a lineup of free downloadable content coming to the Japanese version throughout the month of May:
May 7 – Auto-Attack Support Set Treasure Chest
May 15 – Black Two-Handed Sword Treasure Chest, Avatar (Spriggan Kirito Face), and "Fairy Dance" Kirito Transformation Set
May 22 – Hollow Mission "Remains of the Nightmare King" and Yuuki's Sword Treasure Chest
May 29 – Avatar (Spriggan Kirito Hair (Final)) and "ALFheim Online" Special Set
Thanks, Dengeki.