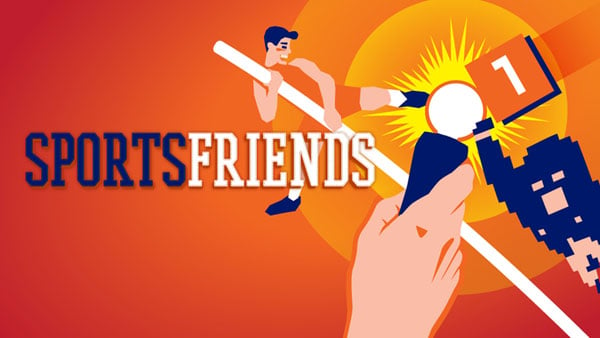 Sportsfriend, a compendium of four local multiplayer games, has completed development on PlayStation 4 and PlayStation 3, Die Gute Fabrik announced.
The game was submitted to Sony Computer Entertainment America and Europe last week. The studio expects to wait about a week to hear if they've passed the technical check for bugs and such.
"We've already heard some good news from Sony America, though it sounds like Sony Europe want us to make a few tweaks," the developer said. "Unless things go way more poorly than expected, we're planning to release in a few weeks. Finally!"
Here's a sample of the game's menus:
As for the PC, Mac, and Linux versions, lead programmer Jonathan Whiting has already switched over to working on those. The studio still hopes to release the computer versions' Kickstarter backer-only beta with the PlayStation release, but can't guarantee it'll be able to do so.
Finally, if you're at PAX East in Boston this weekend, the game will be playable on PlayStation 4 and PlayStation 3 at the Indie Megabooth.