Rumor: New Prince of Persia using Rayman Legends' UbiArt Framework in development
New 2D Prince of Persia on the way?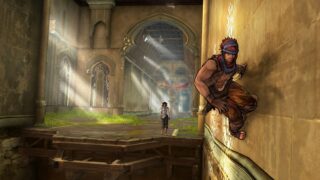 A new 2D Prince of Persia is in development using Rayman Legends' and Child of Light's UbiArt Framwork engine, according to a report from Le Portail du Jeu Video.
The report claims the game will use the same animation techniques used in Rayman Legends, and see's the Prince's body divided into several parts that can be individually animated.
When contacted by VideoGamer, Ubisoft said it "does not comment on rumors and speculation."