PlayStation 4 system update 1.70 main features detailed
Sony Computer Entertainment Japan Asia issues features list.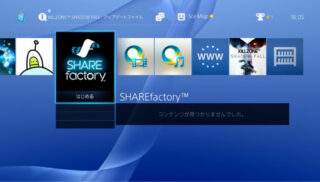 Sony Computer Entertainment Japan Asia has shared full details on the principal features of its April 30-due PlayStation 4 1.70 system software update.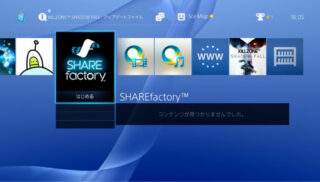 Find the information below. If you missed the earlier video walkthrough, catch it here.
Broadcasting

Ability to live-stream via Niconico (likely Japan-only).
Ability to view Niconico broadcasts via Live from PlayStation application.
A PlayStation App update released together with the system update will add the ability to view Niconico broadcasts from within the application.
Broadcast from Twitch and Ustream in the highest quality.
Archive your broadcasts via broadcaster's online service.

ShareFactory

A download icon for ShareFactory, a new PlayStation 4 application that lets you edit comments, stickers, music, and scenery into your recorded videos, will be added to the Home screen. To use it, you'll need to download and install it.

Settings

Ability to turn HDCP off in order to record game footage via HDMI.

PlayStation Store

Ability to pre-order games on the PlayStation 4 store.
Pre-ordered content can be automatically downloaded to the PlayStation 4. When you pre-order, a countdown will be displayed until the release date, then automatically download so you can play it once it's available.

Remote Play

Ability to remote play PlayStation 4 from PS Vita TV (PS Vita TV update also required).
A pass code will no longer be needed to pair the PlayStation 4 and PS Vita / PS Vita TV if the PlayStation 4 is in standby mode, or if the PlayStation 4 and PS Vita are both connected online, and the same user is signed in to both.