PlayStation 4 system update 1.70 goes live on April 30
Watch the Japanese walkthrough video.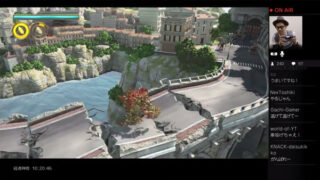 Sony Computer Entertainment has confirmed an April 30 release for PlayStation 4 firmware update 1.70.
The date was first rumored when Sony Computer Entertainment Japan Asia announced Niconico streaming would arrive via a system update in Japan that day.
Sony's Japanese branch also released a three-minute walkthrough video of 1.70 today, highlighting Niconico live streaming, live streaming to Ustream in high definition, ShareFactory, the ability to transfer your screenshots and videos to a USB drive, and remote play via PS Vita TV.
Watch the video below.