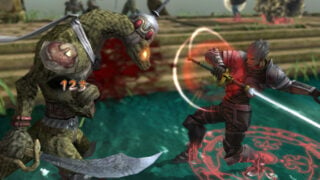 Kadokawa Games has released the second part in its series of 'Game Guide' videos for Natural Doctrine.
The PlayStation 4, PlayStation 3, and PS Vita strategy RPG, available today in Japan and this fall in North America and Europe, follows adventurers as they mine for Pluton in dangerous caves, only to uncover a new evil lurking below the surface.
The new video shows of the game's online multiplayer mode, as well as the tactics and skill tree systems. Watch the footage below.