26 minutes of Freedom Wars multiplayer gameplay
Plus, idols show up where you thought they wouldn't.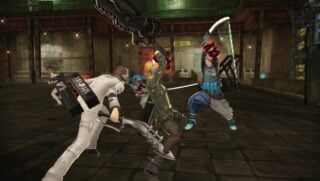 26 minutes of new Freedom Wars multiplayer gameplay footage has come out of Niconico Super Conference 3 in Chiba this weekend.
Aditionally, a video titled "Let's Contribute: The Imprisonment of Love is 1,000,000 Years" featuring propaganda idol group Panna (voiced by Shiina Natsukawa), Oputi (Sora Amamiya), and Connie (Momo Asakura) was also released.
Watch each video below.
Gameplay
Idol Video