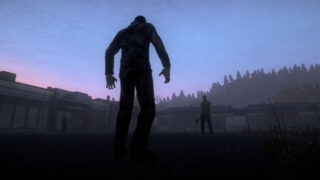 Sony Online Entertainment will host a 12-hour H1Z1 live stream on Twitch from its San Diego headquarters tomorrow from 9 a.m. to 9 p.m PT.
If you're in the area, Sony Online will open its doors to players interested in meeting the team and playing an early build of the game from 12 p.m. to 5 p.m.
The upcoming zombie survival MMO is coming to PC first, with a PlayStation 4 version coming down the line. Players can band together to survive or fight against one another in player-versus-player combat. It will be free-to-play, but players can gain early access to the game's alpha next month through Steam Early Access.