Rise of Mana hits Japanese smartphones on March 6
Over 21 minutes of new gameplay footage.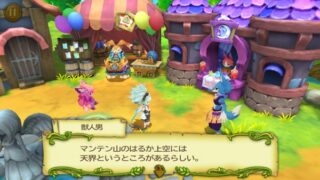 Seiken Densetsu: Rise of Mana, Square Enix's latest entry in the Seiken Densetsu series, will launch in Japan this Thursday, March 6, the company announced.
Famitsu.com has posted over 21 minutes worth of footage from the game, which we've embedded below.
Character Creation
Prologue
Basic Controls and Battles
Boss Battle
Equipment
Town of Miste
https://www.youtube.com/watch?v=zkjBfZTYgtk
G550 Support