New Atelier Dusk series announcement likely this Sunday
March 26 Dengeki PlayStation promises latest information.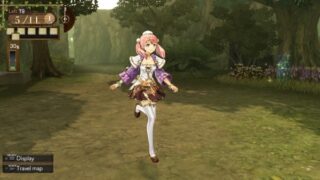 The next issue of Dengeki PlayStation will have the latest information on the Atelier 'Dusk' sub-series, this week's magazine teases.
This Sunday is the "Game no Dengeki Kanshasai 2014 & Dengeki Bunko: Haru no Saiten 2014″ event in Akihabara. Gust has previously announced plans for an Atelier series special stage, which promises a "fully loaded surprise" and an "Alchemist of Dusk gift."
We'll likely hear about the new game on Sunday, with a detailed report following in the March 26 issue of Dengeki PlayStation.
Thanks, [email protected].