Arrow of Laputa sequel announced for 3DS
ArtePiazza tower defense game due out in just over a week.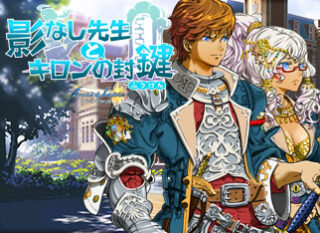 In 2010, ArtePiazza released a downloadable tower defense game for DS called Arrow of Laputa. Today, the company announced a 3DS sequel, Arrow of Laputa: A Shadowless Teacher and the Key of Chiron, due out on March 26 in Japan for 500 yen.
Further details were not announced, but a teaser site is available here.
ArtePiazza's previous works include Opoona for Wii, Dragon Quest IV, V, and VI for DS, and Dragon Quest VII for 3DS.