Tecmo Koei trademarks Toukiden Kiwami in Japan
Updated version of PS Vita hunting game on the way?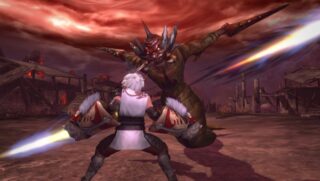 Tecmo Koei has trademarked "Toukiden Kiwami" (Toukiden Extreme) in Japan.
The mark was filed on December 27 last year, and made public today.
Japanese blogs are suggesting this might be an updated version of the game, which first launched in Japan last June.