Master Chief voice actor says Halo 2 Anniversary is coming
Don't expect Halo 5 until 2015, Downes says.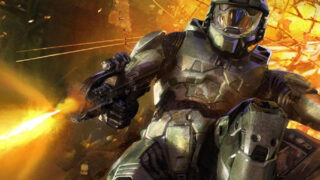 Halo 2 Anniversary is a thing and Halo 5 isn't coming until next year, according to Master Chief voice actor Steve Downes.
Speaking with GameZone, Downes said, "I think you may be ahead of yourself on Halo 5. I wouldn't expect anything until 2015. What you can look forward to this year is an anniversary edition of Halo 2."
The anniversary edition of Halo 2 has not yet been announced, though it was heavily rumored late last month.