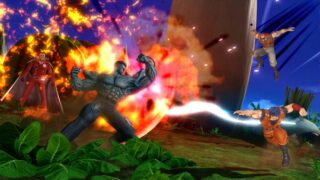 This month's V-Jump confirms five new characters set to appear in J-Stars Victory VS.
The new combatants are: Momotaro Tsurugi and Heihachi Edajima from Sakigake!! Otokojuku, Hiei from YuYu Hakusho, Killua Zoldyck from Hunter x Hunter, and Portgas D. Ace from One Piece.
The total amount of participating characters will amount to 52 when the game launches for PlayStation 3 and PS Vita on March 19 in Japan.
Thanks, Re: Zaregoto.