inFAMOUS: Second Son gameplay, screenshots, and previews
Embargo lifted on Sony's February showcase build.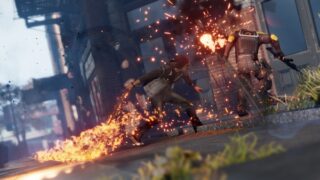 Sony has lifted the embargo on new inFAMOUS: Second Son previews provided to press during its February showcase event earlier this week.
You can read up on previews through the following links: CVG, Eurogamer, Game Informer, Game Trailers, PlayStation Blog, IGN, Polygon, and VG247.
View the new screenshots at the gallery. Watch some new footage below.
inFAMOUS: Second Son will launch for PlayStation 4 on March 12.