Dream Club Gogo 'Seira karaoke stage' video
Japanese culture lover sings "I Know U Know."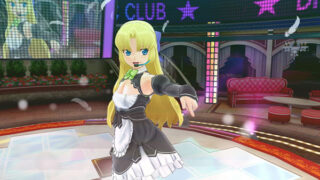 This week's Dream Club Gogo video features new host girl Seira, a half-Japanese Japanese culture lover voiced by Ai Yamamoto, singing "I Know U Know."
Over the past two weeks, we've seen Moegi singing "Hallelujah!" and Karia performing "Cute de Pop-na Scandal."
Watch the video below. The game is due out for PlayStation 3 on April 3 in Japan.