Titanfall closed alpha test begins [Update]
Play testers share new screenshots.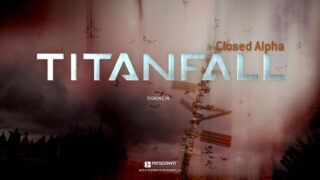 Alpha codes for Titanfall have been sent out to select Xbox One users who applied to receive an invitation yesterday.
There is a non-disclosure agreement for participants of the limited alpha test, but of course, that hasn't stopped screenshots from appearing online.
An Flickr gallery containing 80 images of the alpha can be accessed here. Just in case, you can download a backup zip (20mb) here.
Thanks, NeoGAF.
Update: Gameplay has surfaced on YouTube. Watch it below before it's removed. You can also download a backup zip (119mb) here.
https://www.youtube.com/watch?v=sSJcFSroxM0