PlayStation 4 sales topped 4.2 million in 2013
Sony shares latest sales numbers at CES 2014.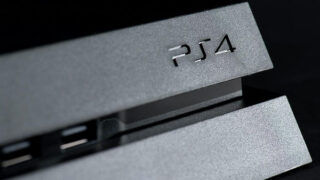 Sony announced at the Consumer Electronics Show today that PlayStation 4 sold 4.2 million consoles worldwide as of December 28, 2013.
PlayStation 4 software sales reached over 9.7 million including PlayStation Store digital downloads. Top-selling games include Call of Duty: Ghosts, Assassin's Creed IV: Black Flag, Battlefield 4, FIFA 14, and Killzone: Shadow Fall.
Additionally, global PlayStation Plus subscriptions have increased by more than 90 percent since PlayStation 4's November 15 launch.
Yesterday, Microsoft announced Xbox One sold three million in 2013.