Namco Bandai changing name to Bandai Namco
Now you, too, can call them Ban'namu.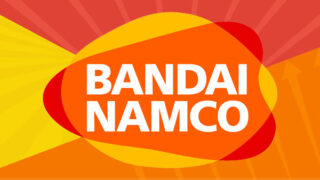 Namco Bandai Japan is unifying the names of its overseas subsidiaries. In Japan, the company is called Bandai Namco. Overseas, it's Namco Bandai. But not for long.
At a board of director's meeting held on January 23, Namco Bandai announced that beginning April 1, the names of its 31 subsidiaries—including six domestic and 25 overseas—will change from Namco Bandai to Bandai Namco.
A note about those six domestic company name changes: though the company is already Bandai Namco in Japan, its name in English writing is still Namco Bandai. Those will change to Bandai Namco. For example, Namco Bandai Games Inc. will become Bandai Namco Games Inc. And overseas, Namco Bandai Games America Inc. will become Bandai Namco Games America Inc., and so on.
The reason for the change, the company said, is to elevate the appeal and value of the Bandai Namco brand overseas.
Find a PDF with all 31 company name changes here.