Freedom Wars screenshots
27 new high-res screenshots.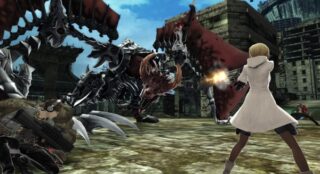 Sony Japan has released 27 new screenshots of Freedom Wars.
The images highlight the game world, Criminal main character, full monitoring prison cell, Accessories, characters Uwe Cabrera, Mattias Bruno, Aries M, Natalia Woo, and Propa-kun, and multiplayer action. If you missed it, all that and more are detailed here.
Freedom Wars is due out for PS Vita in Japan this summer.
View the screenshots at the gallery.