Disney Magical World shipments top 500,000 in Japan
3DS game coming to North America in April.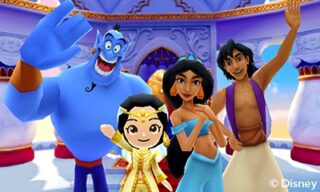 Total shipments for Disney Magical World, or Disney Magic Castle: My Happy Life as some might know it, have topped 500,000 in Japan, Namco Bandai announced.
The number includes both retail and download sales through the Nintendo eShop, the publisher said.
A North American release is planned for April by Nintendo of America.