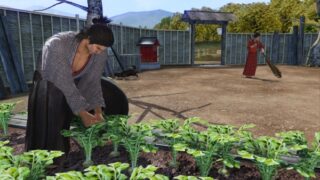 Following the previous battle style and special moves walkthroughs, this week's Yakuza: Ishin video takes viewers through the game's Another Life portion.
In Another Life, players can live out the quiet, country life at Ryoma Sakamoto's secondary residence with a mysterious girl named Haru. Players an grow vegetables, raise pets, cook, and kick back from the stressful life of the Shinsengumi.
Watch the video below.