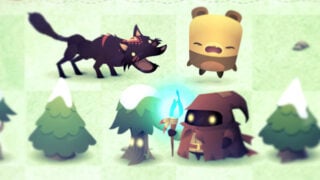 Spry Fox has released a new gameplay trailer for Road Not Taken, its upcoming PlayStation 4 and PS Vita puzzle game, showcasing its core mechanics.
Over at the PlayStation Blog, studio chief creative officer Daniel Cook detailed how the environment, behavior, random generation, and failure play a role in the game.
Watch the trailer below.