Yoshinori Ono, Hideo Kojima might be at PS4's launch event
Plus! Geoff Keighley confirms there will be PlayStation 4 exclusives.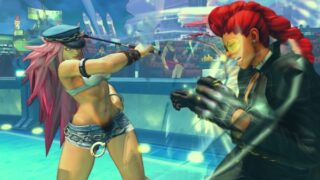 Yoshinori Ono and Hideo Kojima might be at Sony's PlayStation 4 All Access launch event in New York City this Friday.
We'll start with Ono. On Twitter, the Capcom producer said, "I'll be in America next week…. Let's do our best! I wonder if I will buy a PlayStation 4 to return home with…"
Ono is currently working as the producer of the free-to-play PlayStation 4 dungeon RPG Deep Down. But he is also the producer and main face behind the Street Fighter series. He doesn't say where in America he's going, but considering Sony's recent Street Fighter-related PlayStation 4 ad, it's possible we'll see something new on that front.  And speaking of, Shoryuken reported Ono teasing an Ultra Street Fighter IV announcement coming this week. So maybe we'll see a next-gen port of the upcoming Ultra Street Fighter IV.
Moving on to Kojima. Yesterday, his assistant Ayako tweeted, "From today, I'm in New York!"
And Geoff Keighley, who is hosting the PlayStation 4 All Access event, added, "@Hideo_Kojima_En Looking forward to seeing you soon my friend."
And to top it all off, NeoGAF member ToraShiro, who works at Konami, said a "big announcement" for Metal Gear Solid V, which Kojima is developing, "will take place before the VGAs [in December]." So it's possible it could happen at the PlayStation 4 All Access event.
Finally, unrelated to Ono and Kojima, Geoff Keighley said the world premieres from the All Access event will kick off starting tomorrow. And that PlayStation 4 exclusive games will be announced.