Ryse: Son of Rome pre-launch previews and media
Latest video and screenshots of Crytek's Xbox One launch title.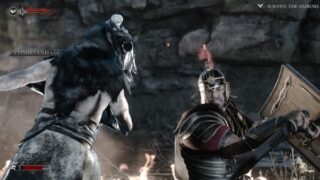 Joining Dead Rising 3 in today's flurry of Xbox One media is the Crytek-developed launch title Ryse: Son of Rome. Several websites went up with new previews, video, and screenshots of the game.
IGN's video preview says Ryse is "shaping up to be a good game, in its own right." GameSpot's story ponders whether the game's hack-and-slash rhythm can vary enough to avoid tedium. And Game Informer's story, in contrast to the former two, says the game is "as fun as dialing phone numbers."
Watch the footage below. View the screenshots at the gallery.
Combat Overview
Gameplay
IGN Video Preview