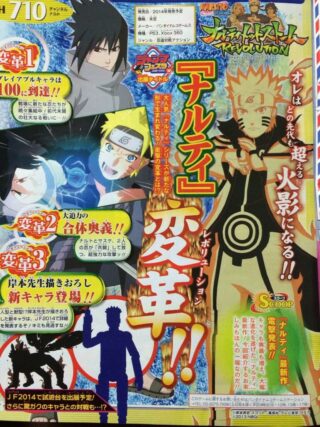 This week's Jump has revealed Naruto Shippuden: Ultimate Ninja Storm Revolution, coming to PlayStation 3 and Xbox 360 in 2014.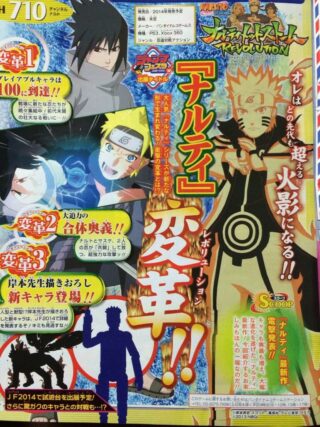 The game will feature 100 playable characters, new characters drawn by the author, and will be detailed and playable at next month's Jump Festa.
In the scans, you'll see Naruto and Sasuke performing a Combination Secret Technique.
Thanks, @kazu4281.