Dead Rising 3 has an unlockable Mega Man X costume
You can unlock his iconic X-Buster, as well.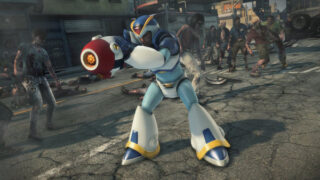 Players who complete Dead Rising 3 will unlock a special Mega Man X outfit for protagonist Nick Ramos, Capcom has revealed.
The outfit won't be complete without the X-Buster weapon, which players can unlock by completing Nightmare Mode. But by the sound of it, it's quite difficult.
"Some of our QA testers think that Nightmare is possibly the most difficult Dead Rising yet," producer Mike Jones told Polygon. "That is yet to be determined by the gamers at large. But we tried to make it a proper challenge. We made a deliberate choice to separate the regular story from nightmare mode, which is a challenge for Dead Rising enthusiasts, especially if you start that on level one, which you have as an option instead of your leveled up game, and that is going to be really hard."
Watch the Mega Man X costume trailer below.