Super Mario 3D World introduction video
Wii U's debut 3D Mario launches in 30 days.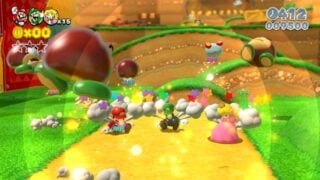 Nintendo has released a new introduction video for Super Mario 3D World.
The Wii U-bound four-player 3D Mario game featuring cat costumes and multipliers is due out on November 22 in North America and November 29 in Europe.
Watch the introduction video below.
https://www.youtube.com/watch?v=dpIwcblsO_k