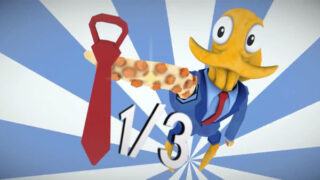 In the first chapter of Octodad: Dadliest Catch, coming to PlayStation 4, PC, Mac, and Linux in 2014, it's Octodad's big day.
Or rather, a day in which a normal human is married to another normal human. Everyone else thinks you're a normal human, at least.
New footage of the chapter, released today by developer Young Horses, can be seen below. Get dressed, don't make a mess, and give Scarlet that ring.
Thanks, VG247.