Dengeki Bunko Fighting Climax adds Shizuo Heiwajima, Kuroyukihime; confirmed for home console release
Watch the debut gameplay trailer.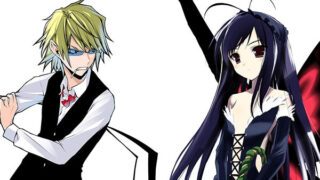 Durarara's Shizuo Heiwajima and Accel World's Kuroyukihime are the latest characters to join Sega's upcoming fighter Dengeki Bunko Fighting Climax.
In addition to the game's arcade release, Sega also confirmed Dengeki Bunko Fighting Climax will be released on home console(s). Details on platform and release timing have not been announced.
An arcade location test will be held at Sega Akihabara Building No. 1 and Club Sega Shinjuku West Entrance from October 11 to 13. All six revealed characters—Asuna, Shana, Kirino Kousaka, Misaka Mikoto, and the newly revealed Shizuo Heiwajima and Kuroyukihime—will be playable.
Finally, without further ado, watch the fighter's debut gameplay trailer below.
https://www.youtube.com/watch?v=sllVigl8n1E
Thanks, Dengeki.