Zelda: Wind Waker HD introduction and comparison videos
See how Nintendo's cel-shaded Zelda evolved from its GameCube release.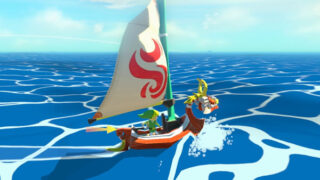 Nintendo of Japan has released two new The Legend of Zelda: The Wind Waker HD videos. The first is a general introduction to the game. The second compares the original GameCube version to the remake's new high-definition visuals.
Watch both clips below.
Introduction Video
https://www.youtube.com/watch?v=z8_sEEmoBo8
GameCube Comparison