Sonic Lost World 3DS screenshots
73 shots of color powers, parkour, and stages.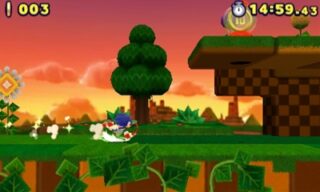 Sega has released a new batch of Sonic Lost World screenshots on 3DS.
The screenshots show Sonic's color powers—like Ivory Lightning, Gray Quake, Red Burst, Indigo Asteroid, Cyan Laser, and Yellow Drill—parkour action, and the Desert Ruins and Frost Factory stages.
View the images at the gallery. Sonic Lost World is due out for 3DS and Wii U on October 22 in North America and October 18 in Europe.