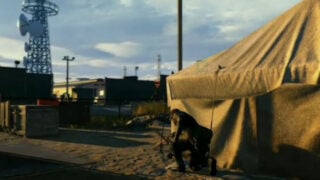 Kojima Productions showed off a new demo for Metal Gear Solid V: The Phantom Pain at Sony's Tokyo Game Show booth today.
The demo, which is running on PlayStation 4, is a brand new mission set during the day. Yesterday's showcase was a nighttime demo.
Watch the full video below.
Thanks, NeoGAF.