Inazuma Eleven Online announced for PC
Free-to-play online game coming winter 2013.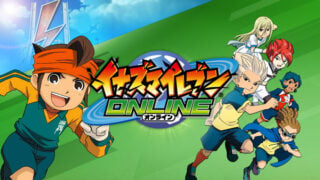 Level-5 is bringing 3DS and DS soccer RPG series Inazuma Eleven to PC with Inazuma Eleven Online, the company announced during its Level-5 Vision press conference in Shinagawa.
A collaboration with NHN PlayArt, the free-to-play "action x simulation" game (with micro transactions) is scheduled to begin service in Japan in winter 2013 through the Hangame online game portal.
Here is Level-5 International America's official description of the game.
Inazuma Eleven Online is an online soccer battle game that marks the first incarnation of the popular Inazuma Eleven franchise on PC.

The game will offer action-packed, energetic battles featuring controls that require only a mouse to use. Collect players for your team, scout rare players, and train your favorites to power them up into your very own ultimate eleven. Will your team be more defensive or offensive? It's up to you to customize, strategize, and command your team as you take on the other brave souls that seek the championship title. With challenging battles and anime-quality special moves and action scenes, this online soccer battle can be enjoyed by kids and adults alike!

Level-5 is co-developing the game with NHN PlayArt and the title is scheduled to begin service in Japan in Winter 2013, on the NHN PlayArt operated internet portal site, Han Game.
Visit the game's official website here.