Steins;Gate coming to PC in English
Play and understand 5pb's scientific adventure game.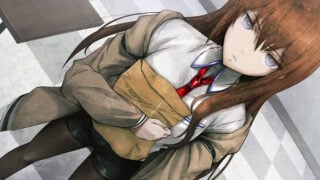 Dating-sim game company JAST USA is localizing the PC version of Steins;Gate in English, it announced at Anime Expo in Los Angeles.
The 5pb. and Nitroplus-developed scientific adventure game first released in Japan for Xbox 360 in October 2009, but has since been ported to PC, PlayStation 3, PS Vita, PSP, and iOS. The localized version will have the game's original voices, JAST has confirmed to Anime News Network.
Steins;Gate was just one of the seven (likely NSFW) new projects announced by JAST USA at Anime Expo. The other games are Little Witch Romanesque, Shiny Days, Lightning Warrior Raidy 3, My Girlfriend is the President Fandisc, Sweet Home, and Sumeragi Ryouko no Bitch na Ichinichi.