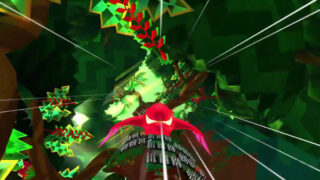 Sega has released a new trailer for Sonic Lost World, showing Sonic's new and returning power-ups.
Sonic can conquer the sky by transforming into an eagle, unleash the cosmos by creating an enemy-destroying energy field, or master the beat by transforming into a music note. Returning powers from Sonic Colors include drilling and lasering.
Watch the trailer below.
Sonic Lost World is due out for Wii U and 3DS on October 22.