Report: Atlus parent company to seek buyer
Index hopes to reach agreement by September, sources say.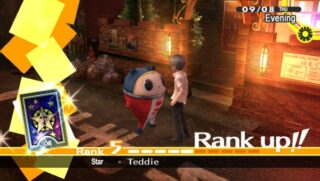 Index, the bankrupt parent company of Persona and Shin Megami Tensei developer Atlus, plans to start an auction for a buyer as early as next week, according to Bloomberg sources.
The company is currently being investigated by Japan's Securities and Exchange Surveillance Commission on suspicion that it falsified financial reports. The day before the information was made public, Index had a market value of 6.8 billion yen. Its shares have since dropped 84 percent.
Index will seek as much as 15 billion yen in a sale, excluding its 24.5 billion yen in dept, one of Bloomberg's source said. The company hopes to reach an agreement by September.
Nijubashi Partners lawyer Kazumasa Otsuka, representing Index for court protection, declined to comment on the company's sale.
On June 27, the Osaka Securities Exchange announced it would delist Index shares on July 28. On the same day, Index said its Chairman Masami Ochiai and Chief Executive Officer Yoshimi Ochiai plan to resign.