Pikmin 3 demo event set for participating GameStops
Pre-order downloadable version, get it a day ahead of release.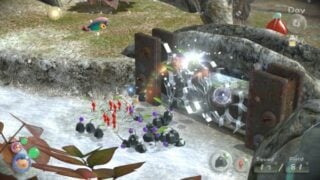 Nintendo of America has announced it will host a hands-on demo event for Pikmin 3 at participating GameStop locations in the United States and Canada on Saturday, July 20 and Sunday, July 21. w
Participatings can be located on the GameStop for each date here and here.
Additionally, consumers who pre-order the downloadable version of Pikmin 3 at any GameStop store on either of those days, you'll be able to download the game on August 3, a day ahead of its August 4 release.
Watch the announcement video below.
https://www.youtube.com/watch?v=AFynjjTEKLw