Miyamoto teases new Wii U franchise for 2014
Plus, why Peach is playable in Super Mario 3D World.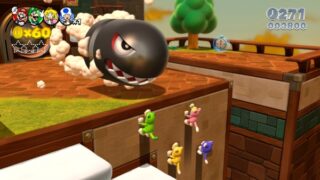 Shigeru Miyamoto, the creator of Mario, Zelda, a number of other Nintendo franchises, and currently finishing up Pikmin 3, is working on a new Wii U franchise for 2014, he teased in this week's Famitsu.
"I hope people are looking forward to the games coming up [for Wii U]," Miyamoto told the magazine. "We'll have Mario Kart 8 out next spring, and at that point we'll have the whole lineup in place, so I think it's about time we brought out a new franchise. I can't give out details, but that's the title that's been keeping me pretty busy lately."
Miyamoto also discussed Super Mario 3D World, coming to Wii U this holiday.
"With 3D World, we're aiming for something where everyone can have fun competing against with each other, not just in co-op," Miyamoto said. "If it was a straight competition, it'd be hard to tell characters apart from one other, so with this project we introduced different abilities for each character, letting you play in different ways."
Next to Mario, Luigi, and Toad, Super Mario 3D World introduces Peach as a playable character. According to Miyamoto, they wanted a female character because not all female players want to play as a guy with a mustache.
Thanks, Polygon.