Sony teases more PS4 games at Gamescom
Hear more about PlayStation 4's first-party lineup.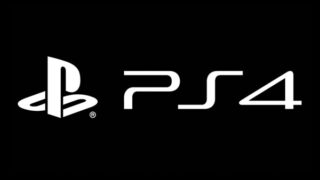 Sony didn't announce much, in terms of first-party PlayStation 4 games, at E3 last week. It did say it has 30 titles in development, and that 20 would arrive within the first year. But, aside from the previously announced DriveClub, Knack, Killzone: Shadowfall, and inFAMOUS: Second Son, we only heard from one new title, The Order: 1886. So what of the others?
Gamereactor asked Sony Computer Entertainment Europe CEO Jim Ryan at E3.
—You didn't announce that many new PS4 titles that we haven't heard of before from a first-party perspective [at E3]—we got The Order: 1886. What's the first-party policy going to be like from PlayStation 4?

Ryan: We very consciously, at the event in New York on February 20 of this year, we showed a lot of software. We showed a lot of first-party software. What we did at E3 here was really show some updates to those games, and, as you mentioned, introduce The Order: 1886. There's a lot coming. I'm sure you heard from [SCE Worldwide Studios boss] Shu [Yoshida] that he has—just his studios—he has 30 games in development. 20 of them are going to ship within the first year of the console's life, and of those, 12 are new IP. So there's a lot going on, it's just that we need to keep stuff back. We've got Gamescom for us Europeans—we need to have something to show at Gamescom, don't we?
Gamescom runs from August 21 to 25. We'll actually be there this year.
Thanks, Gamechup.