Microsoft drops Xbox One DRM, mandatory internet
Xbox does 180 in response to 'consumer feedback.'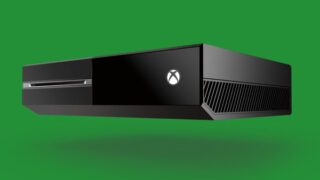 Microsoft has done a complete one-eighty on its Xbox One policies, dropping its DRM restrictions and mandatory internet connection.
The company has confirmed the following changes:
An internet connection will not be required to play offline Xbox One games – After a one-time system set-up with a new Xbox One, you can play any disc based game without ever connecting online again. There is no 24 hour connection requirement and you can take your Xbox One anywhere you want and play your games, just like on Xbox 360.
Trade-in, lend, resell, gift, and rent disc based games just like you do today – There will be no limitations to using and sharing games, it will work just as it does today on Xbox 360.
Due to these changes, disc-based games require the disc be in the tray when playing.
Downloaded games can also be played offline, but cannot be shared.
Microsoft also said that Xbox One games will have no regional restrictions.
"Since unveiling our plans for Xbox One, my team and I have heard directly from many of you, read your comments and listened to your feedback," Miicrosoft IEB president Don Mattrick said. "I would like to take the opportunity today to thank you for your assistance in helping us to reshape the future of Xbox One.
"You told us how much you loved the flexibility you have today with games delivered on disc. The ability to lend, share, and resell these games at your discretion is of incredible importance to you. Also important to you is the freedom to play offline, for any length of time, anywhere in the world."
Sony previously announced it wouldn't restrict used games or require an internet connection for PlayStation 4.
Update: Microsoft has confirmed these changes will require a day-one patch, and that, as a result, the game sharing library (between 10 people) is something "we won't be able to deliver at launch."