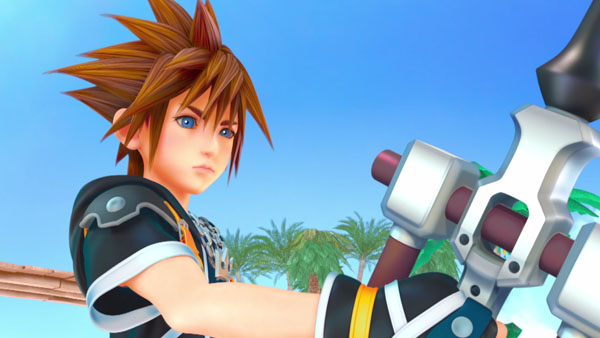 Kingdom Hearts III, announced at last night's Sony E3 press conference, is coming to both PlayStation 4 and Xbox One, Square Enix has announced.
The game, in development at Square Enix's Osaka studio, features a mature Sora as the main protagonist, who sets forth on an adventure with Mickey, Donald, and Goofy through new Disney worlds unseen in previous games.
Believing light and darkness must remain in balance, Master Xehanort seeks to spark war against the 'tyranny of light' to restore equilibrium.

In an effort to undermine Xehanort's plot, Sora, Donald and Goofy search for seven guardians of light and the "Key to Return Hearts," while King Mickey and Riku search for previous Keyblade wielders.
Watch the debut trailer below.