Fantasy Life Link debut trailer
Live a fantasy life, this time online with friends.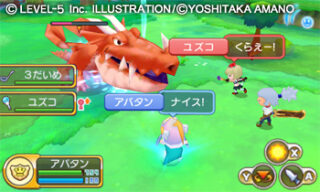 Level-5 has released the debut trailer for Fantasy Life Link.
The upcoming 3DS title is actually an expansion to last year's Fantasy Life, adding an multiplayer component that lets up to four friends play together online, as well as a new island map with new monsters and items.
The game's out July 25 in Japan. For those who already own Fantasy Life, the multiplayer can be purchased as a 2,000 yen add-on on the Nintendo eShop.
Watch the trailer below.